Happy Winter! We are excited to announce that we are releasing a new tool called our Dual-End Embossing Tool. Here is just one of the many fun ways you can use it!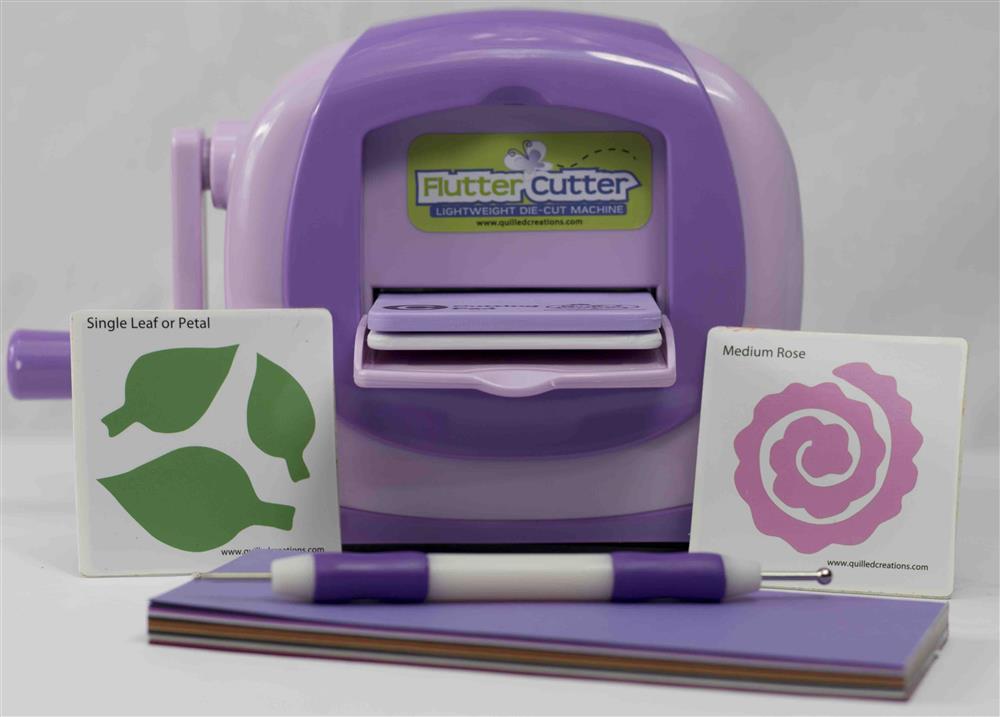 Tools Needed:
Flutter Cutter and Cutting Pads
Single Leaf or Petal Quilling Dies (Found in Leaves and Lilies Quilling Die Set)
Medium Rose Die (Found in Blooming Roses Quilling Die Set) 
Quilling Paper (in this blog we used the Green Coordinating Shades and Pink Coordinating Shades)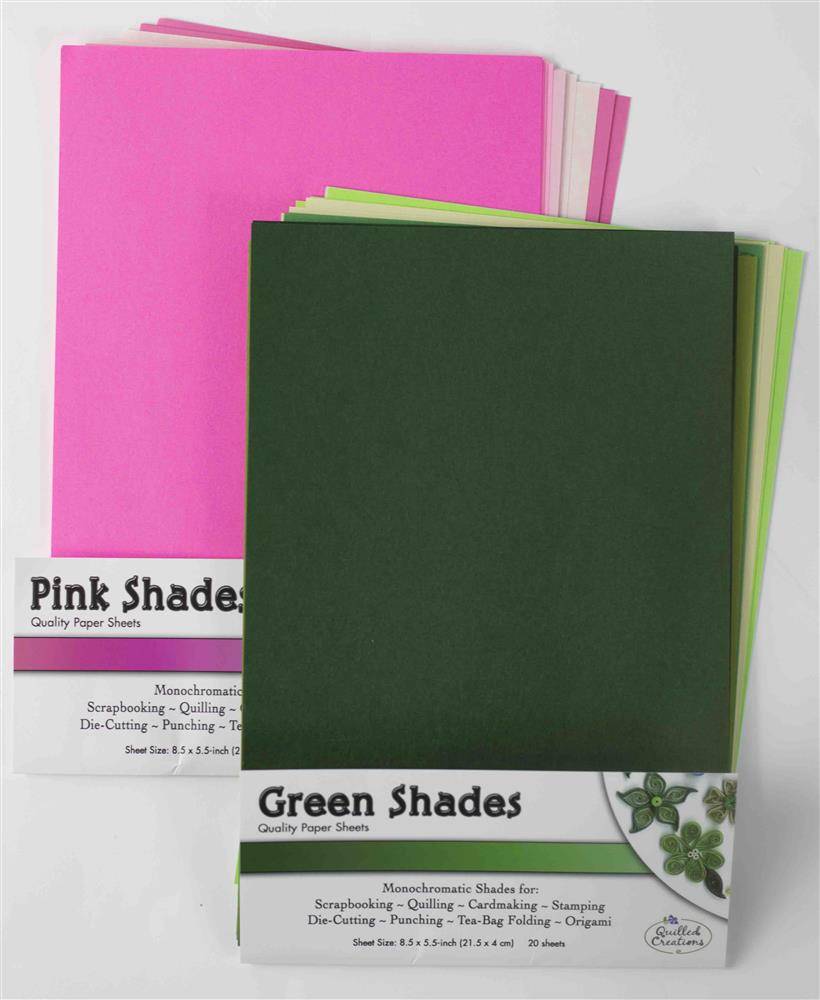 1)   We will start by using the Flutter Cutter to cut out the dies. 
Place the Leaves Quilling die on Base Pad A with the die's sponge side facing up. Put your paper followed by Cutting Pad C on top.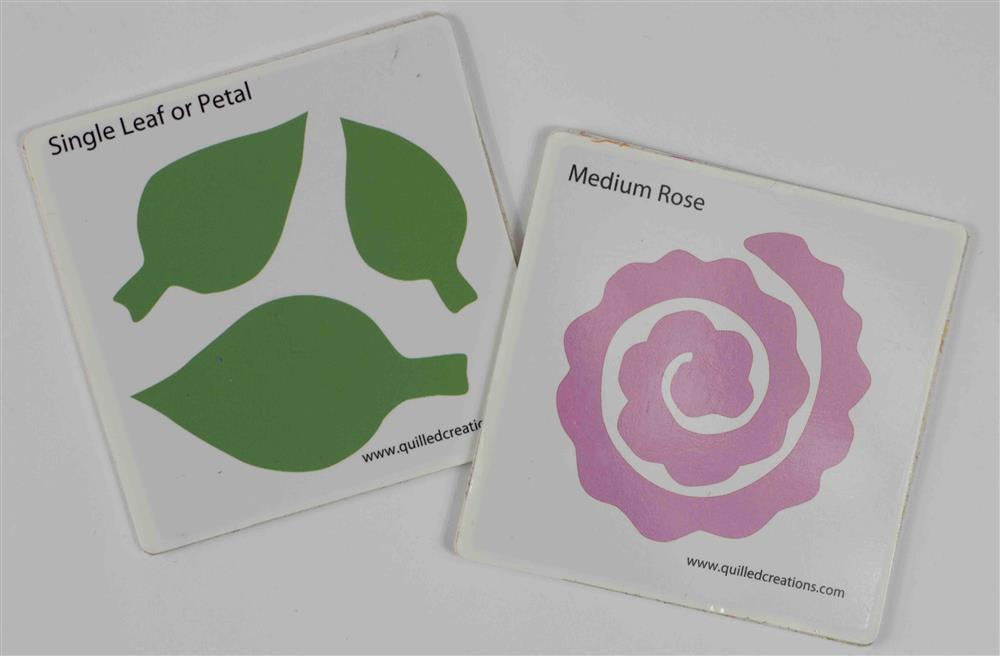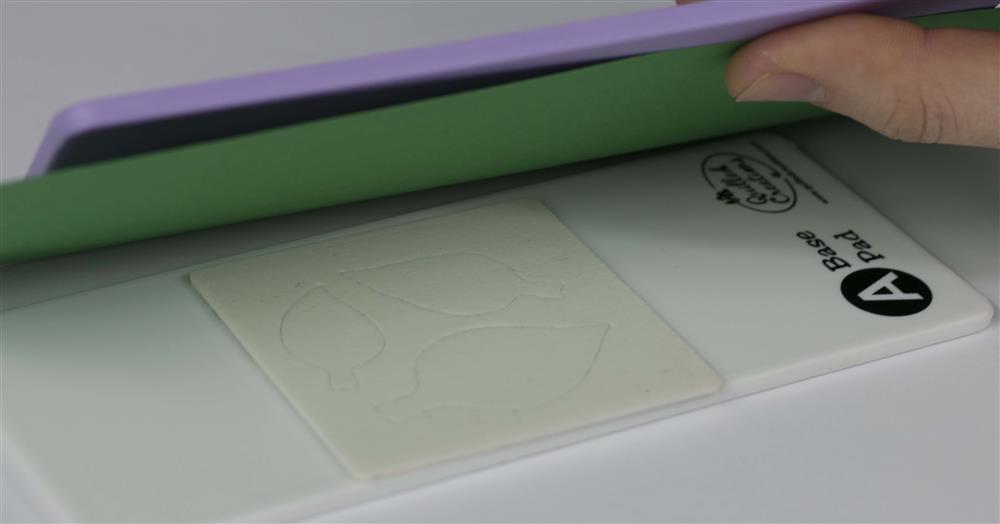 Next, place your Flutter Cutter on a hard-flat surface. Flip the back lever (to point toward the handle) to secure the Flutter Cutter on the surface. Than put the pads into the front side of the flutter cutter (side without the back lever). Turn the handle counter-clockwise until the whole pad has come out the other side. Remove the pads from the Flutter Cutter and separate the dies.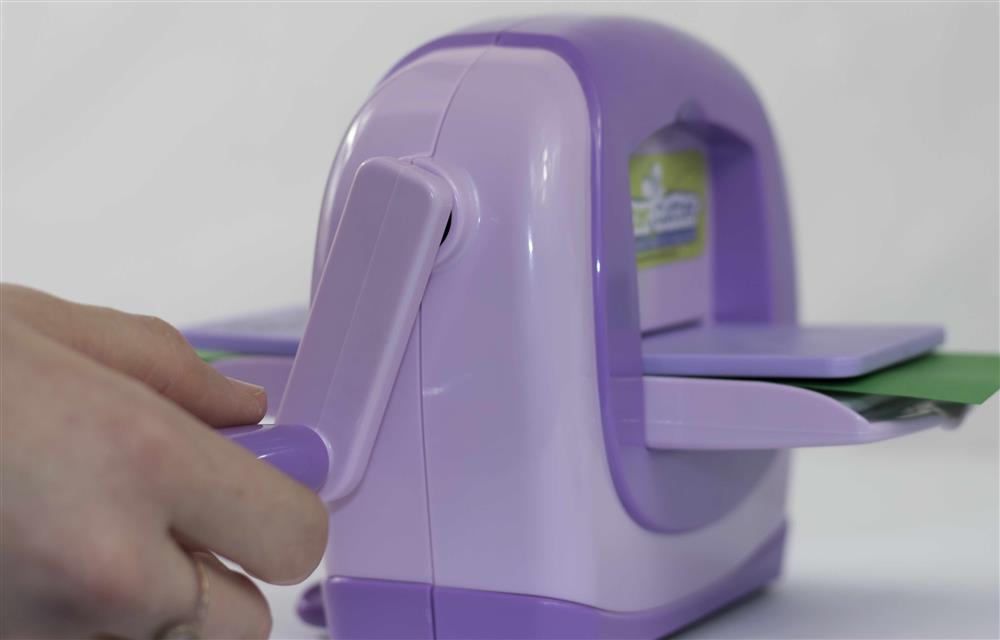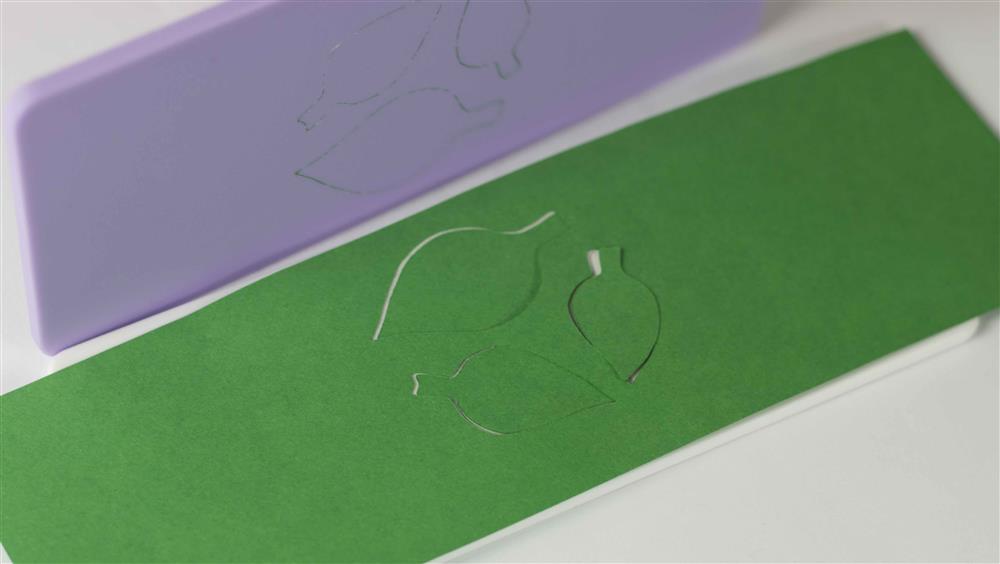 Repeat steps 1 and 2 with the Blooming Rose Quilling Die and the Pink Coordinated Shades.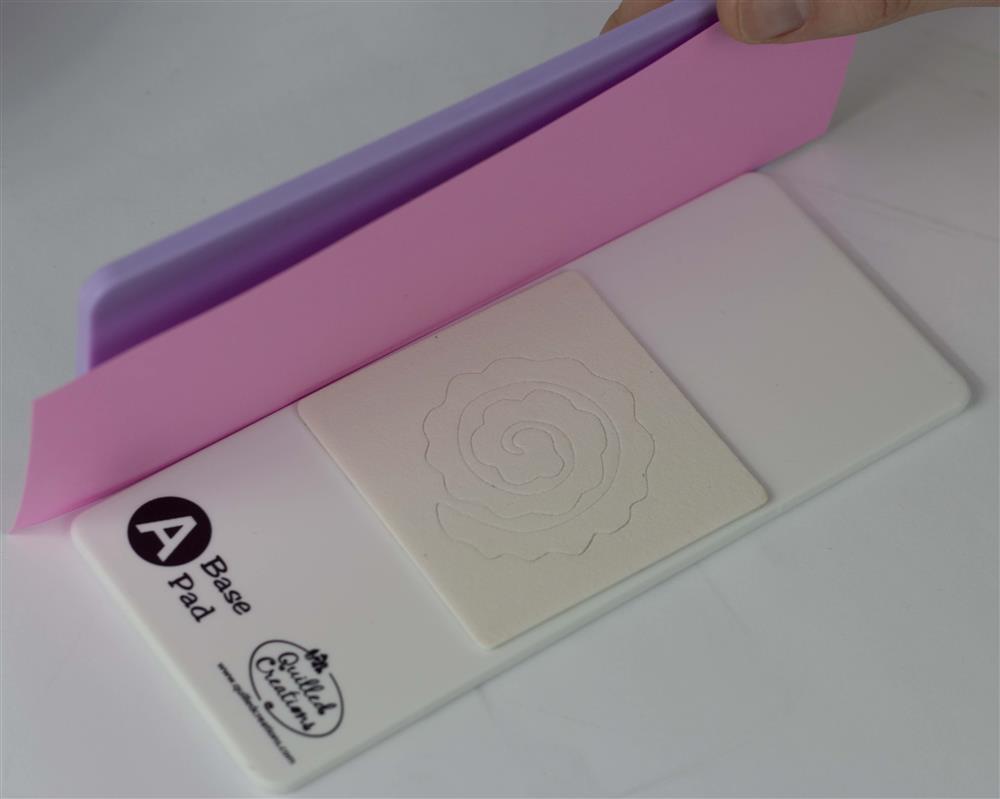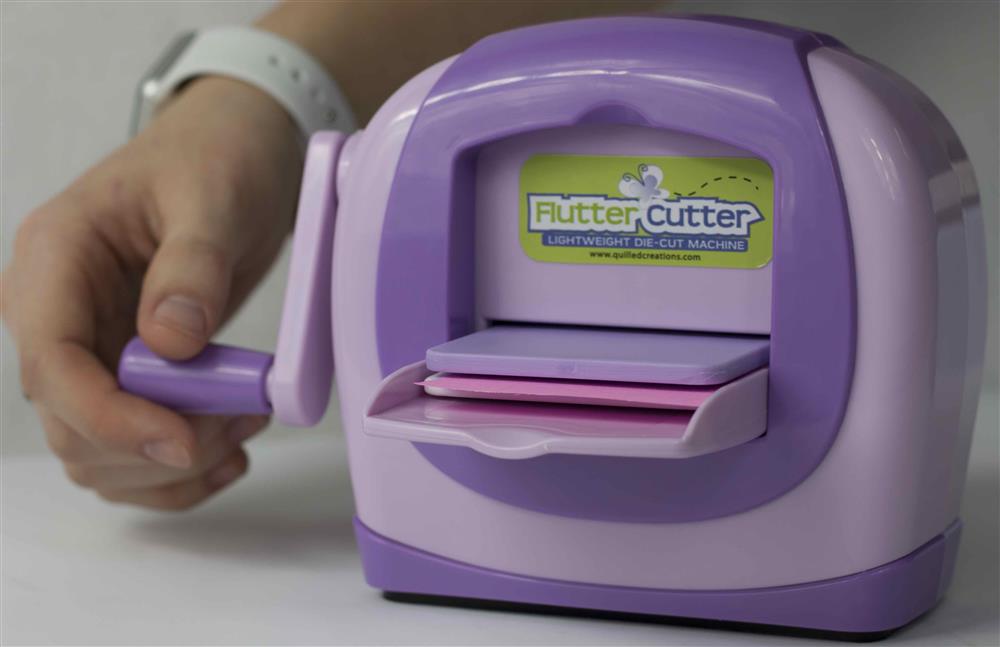 2)   Next we will make the flower!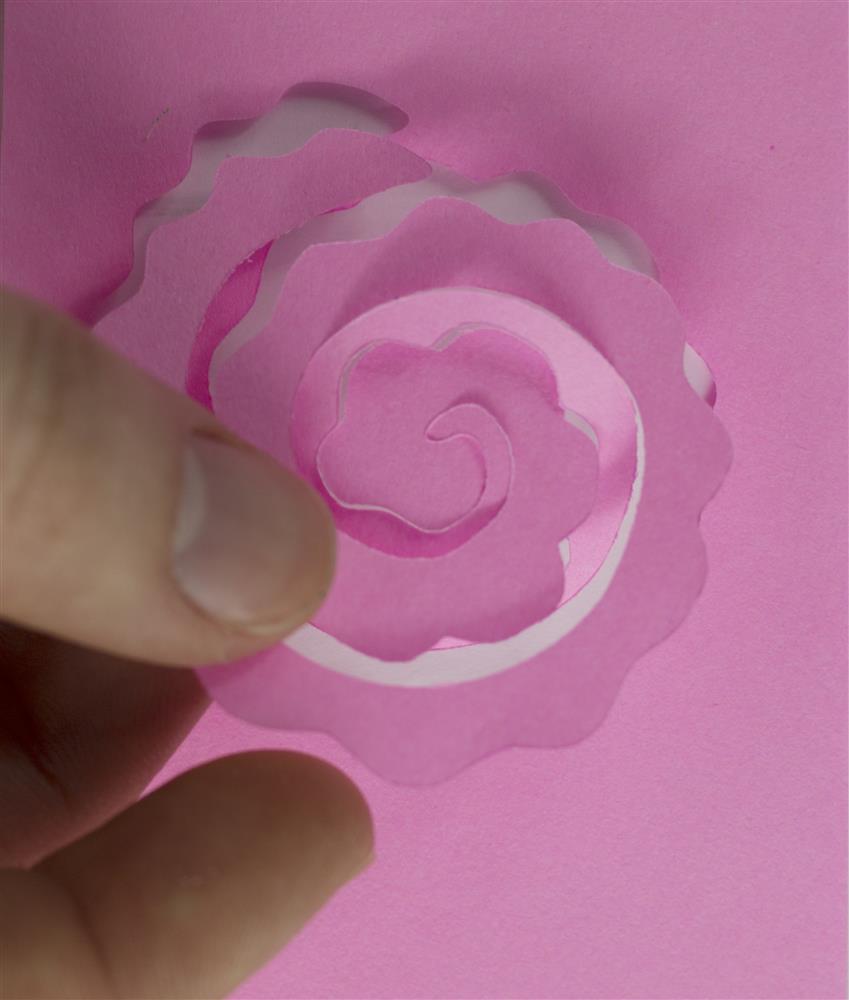 Use your slotted quilling tool to roll-up your flower. Starting from the outside of the die-cut, roll the paper around the point of the slotted tool.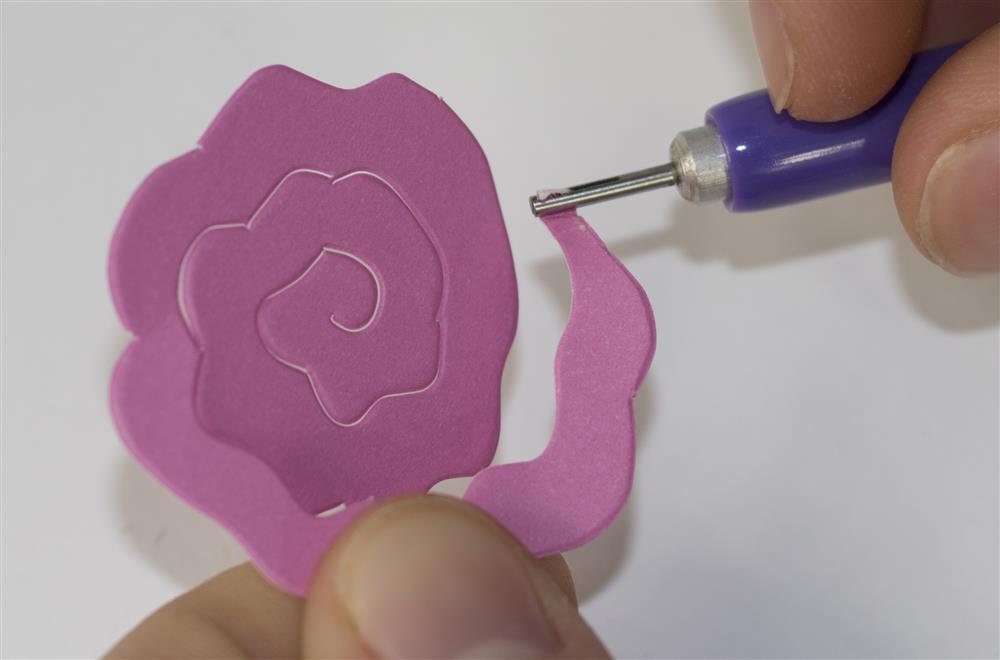 Slide the flower off the slotted tool, allow it to expand and then finish by gluing the end of the paper to the bottom of the flower.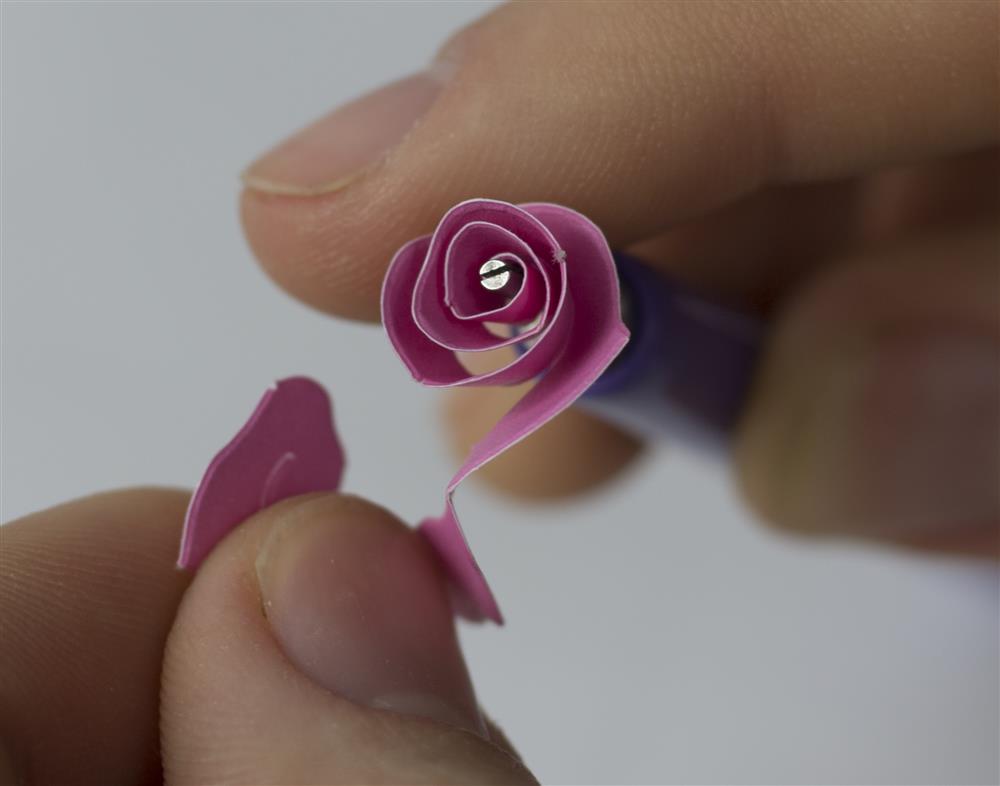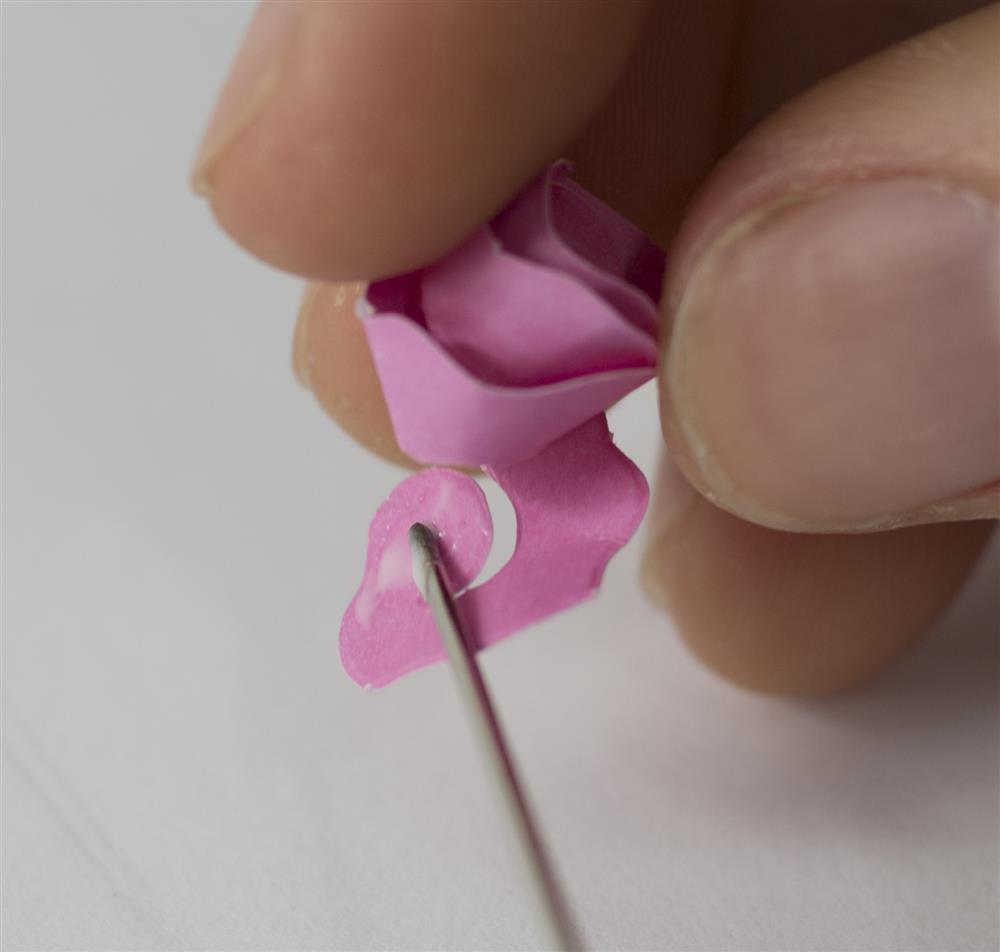 3)   Now, we will use our embossing stylus to design the leaves. 
On a hard surface, use the stylus to emboss the leaf. Be as creative as you want! Here we used it to make a few veins. You can choose between the 4mm and 2mm end, depending on the level of detail you would like to achieve.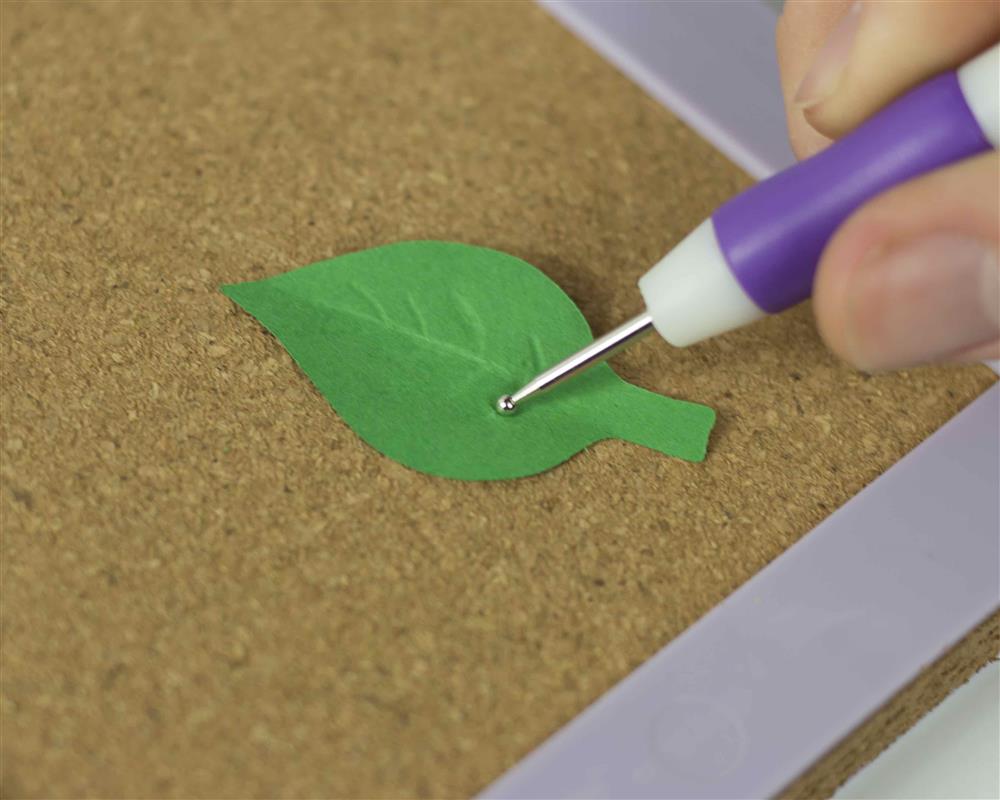 You are done! Here, we finished by putting our designs on one of our blank gift tag!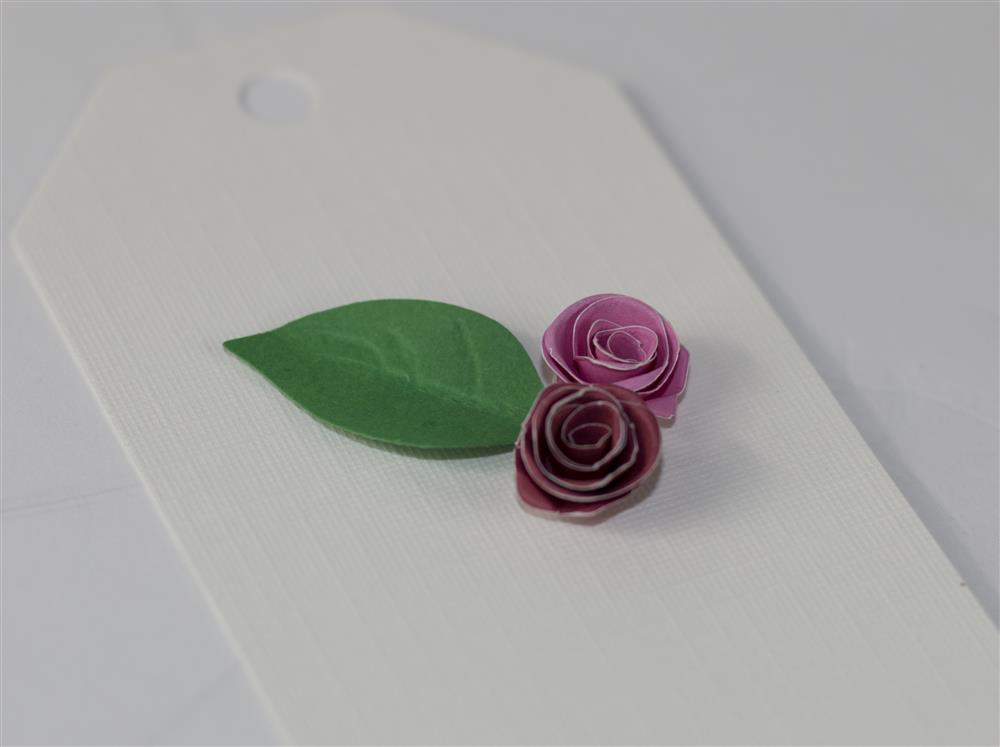 Send us photos of your designs! We love seeing what you create!
Follow us on-
Instagram: @quilledcreationsinc
Pinterest:@quilledcreations
Youtube: @quilledcreationsinc